AV solutions for governments and administrations
High quality videoconferencing to provide your organization with the best audiovisual equipment specially designed to offer a perfect user experience in a simple and uncomplicated way.
Secure and adaptable communications
Audiovisual solutions have become a fundamental tool for governments and public administrations, especially in the current context of teleworking and remote communications. From Laia we offer the necessary tools to communicate and collaborate effectively through Artificial Intelligence (AI), 4K quality, video streaming systems, room control systems and many more.
At Laiatech we offer equipment and systems designed to meet the needs and challenges of the public sector and public administration. Surround yourself with equipment capable of integrating with any videoconferencing or streaming system and/or software easily and without extra complications. Professional quality for professional environments.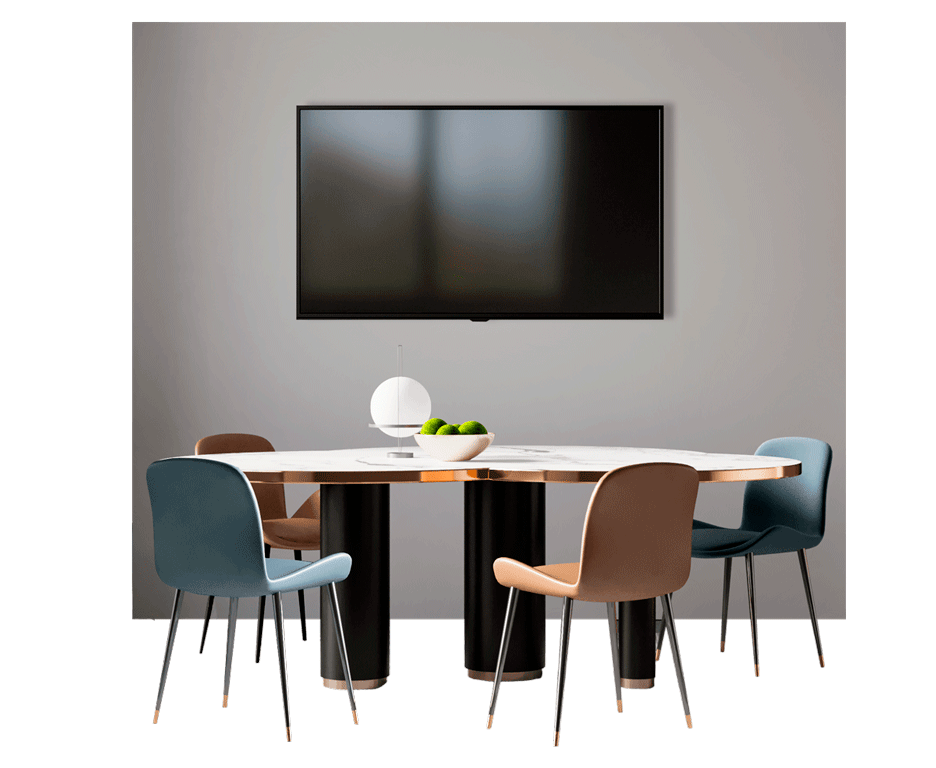 Nowadays, most companies opt for smaller meeting spaces. Rooms designed for meetings of no more than six people. Spaces that, in terms of size, do not exceed ten square meters and condition the use of one type of equipment or another. Attention to detail and dedication to the interlocutors are the best assets of this type of rooms.
Laia's entire range of products are perfectly compatible with most video conferencing / production services in the AV market. Get secure, reliable and high quality connections meeting the technical standards of the market with Laiatech. In addition, we support wireless communication technologies, ensuring a total collaboration experience.